INTERVIEW WITH
CURRENT STUDENTS
We asked about the attractiveness of the department of civil engineering or why selected our department.
2021 INTERVIEW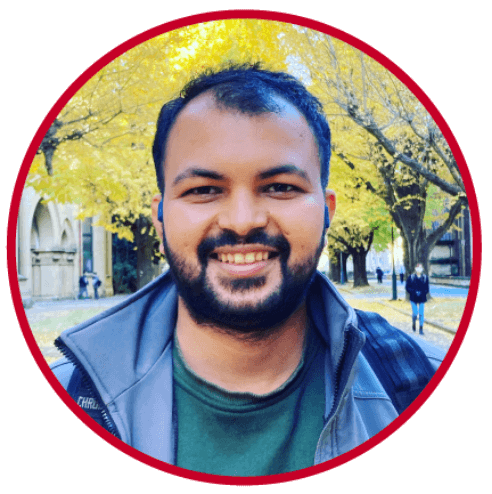 Nepal
Master Student, Oguchi Lab (Traffic Engineering Lab)
consider myself extremely fortunate to have been accepted as a graduate student at the Department of Civil Engineering, University of Tokyo, one of the world's best universities for research and innovation. I joined the Oguchi Lab at the Institute of Industrial Science in September 2020. My research perspective has been greatly broadened, thanks to a diverse range of research topics and the guidance of faculty and lab members. The Japanese Language Class, host families, and interactions with alumni, among other things, have helped me learn more about Japanese culture, history, and current issues in Japanese society. This incredible expedition at the University of Tokyo, I believe, will not only pave the way for fruitful research, but will also broaden one's perspective on life and the universe. I am grateful to my supervisor, the department, and the ADB-JSP program for giving me this wonderful opportunity.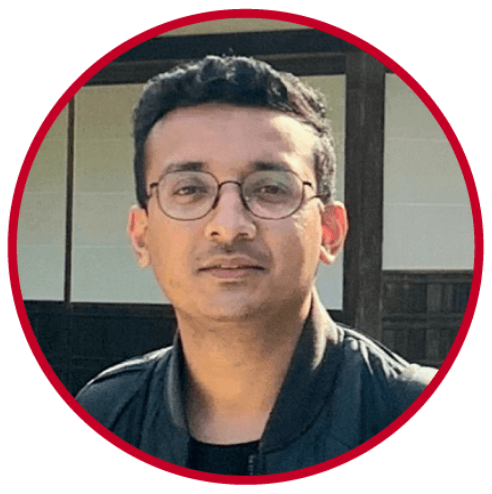 Pakistan
Master student, Kishi Sakai Lab
I love civil engineering and exploring new ideas in this field. I dreamed of studying in the world's top institutes, which became a reality when I got admitted to the Department of Civil Engineering, The University of Tokyo. Coming to Japan has further strengthened my understanding of working for sustainability, the same thinking I brought with me. I like the flexibility to adopt different courses offered by the department of civil engineering at the University of Tokyo. The research experience was incredible as I learned many skills to make eco-friendly construction a practical and economically viable option. The laboratory was excellent as I got to work on much-sophisticated equipment at the Institute of Industrial Science. I will never forget the fabulous time I had while studying. I enjoyed Japan's captivating nature, delicious meals, and moderate weather. I landed in the heart of mesmerizing fusion of modern and old Tokyo. I am privileged to see the fascinating Japanese culture with its cutting-edge development. My decision of opting for Japan as my study abroad destination and primarily choosing the University of Tokyo has proven worthy in terms of versatile exposure and life-changing experience.
Pakistan
Master student, Bridge and Wind Engineering Lab
I feel very fortunate and blessed for being given the chance to pursue Masters in Civil Engineering at the Bridge and Wind Engineering Lab in The University of Tokyo under the MEXT Scholarship program. I can vividly remember the day when I received my admission offer from The University of Tokyo, and how it filled me with joy and gratitude. Although the ride to Japan was a bit bumpy due to COVID-19 related restrictions, but I eventually landed in Japan, and was instantaneously spellbound by the quality of infrastructure, discipline & kindness of people, and a very welcoming behavior towards foreigners. I' ve been enjoying my studies and life in Japan ever since, and I' m sure that I am making lifelong memories here along with unlocking unparalleled horizons for my research and professional endeavors. I aspire to make the most of my stay in Japan in terms of my research, exploring Japanese culture, travel and social life.
2020 INTERVIEW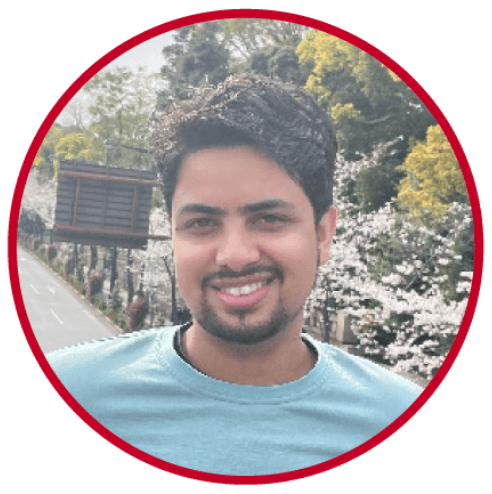 Nepal
Master Student, Management Lab
I applied to The University of Tokyo in 2018 and got accepted for master's degree under ADB-JSP Scholarship Program. I joined Management Lab from September 2019. Studying here at UTokyo in Japan provided me an opportunity to get familiar with the advanced infrastructures, about which civil engineers are never tired of being curious. Moreover, I have relished Japanese culture, especially Japanese food has always fascinated me. The cordial atmosphere with faculties, international and Japanese students in laboratory as well as in campus has greatly helped me in daily life activities, in addition to study and research.
My stay in Japan has remained pleasing. I am deeply grateful to UTokyo and ADB-JSP Scholarship Program for providing this opportunity.
Pakistan
Master Student, Kiyota lab
(Geo-disaster Mitigation Engineering Lab)
Being a student in a prestigious institute like The University of Tokyo is the dream of most students worldwide. Luckily, I got the chance at The University of Tokyo to pursue my master' s degree in civil engineering with the kind support of the ADB-JSP scholarship program. It opened doors for me to meet students from different countries and exemplary leaders, lecturers, mentors, and professors. Moreover, the intensive program developed my analytical thinking and research skills. This was one of the most enlightening and rewarding experiences that I ever had. Along with the research life, I experienced different cultures worldwide, making us look at life from diverse perceptions. I want to thank FSO, my host family, Kiyota lab, and ADB for making this journey wonderful and memorable.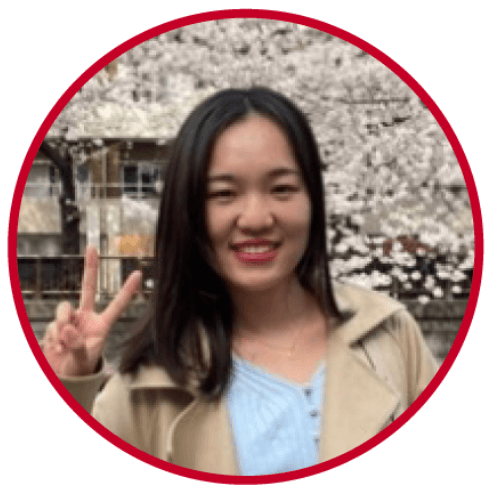 China
Doctoral student, International Project Lab
Becoming a student in University of Tokyo has been my dream for a long time. And it was very memorable when I got the final admission result from Department of Civil Engineering. Although the trip to Japan was not very smooth because of Corona, I still remembered the exciting feelings when I landed on Japan. My study in University of Tokyo is full of happiness not only because of my supervisor's patient guidance, but also because of the encouragement from friends in the lab. This experience would be my whole life's treasure with no doubt.
2019 INTERVIEW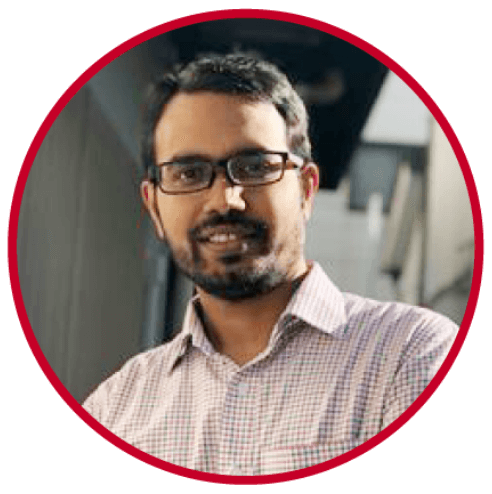 Md Robiul Islam
Master Student, Global Hydrology &
Water Resource Engineering Lab
Being a graduate student in the University of Tokyo, more precisely in the civil engineering department, I always feel incredibly privileged since it has not only paved the way for my research career as well as pursuing my dream but also it has been an eye-opening for coping myself with diversified persons worldwide. Likewise, the unique culture of Japan and the numerous historical places along with landscape soothes my mind. I will always cherish my stay in Japan and will be grateful to my surrounding people.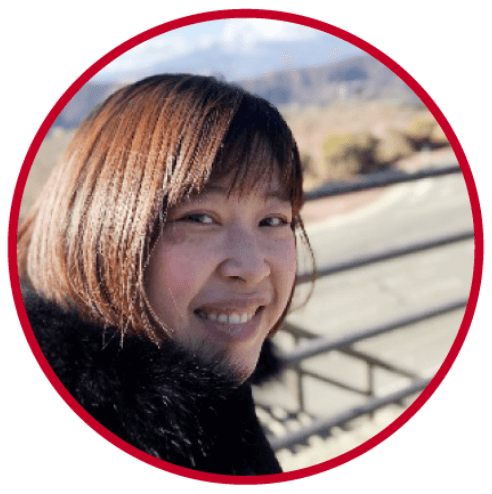 Thailand
Doctoral Student,Infrastructure Management Lab
Studying at the Civil Engineering Department, The University of Tokyo, for me, is like a dream. A dream to construct the strong foundation of my life. Professional in academics from this place, will create a high strength for us to build a high vision with service mind to contribute to the society in the future. With the natural environment, full capacity in academics such as support from all professors, FSO, host family, and lovely friendships during studying here will fruitful to develop our world better. Thank you, everyone. Thank you Todai to make the dreams come true.