VOICES
VOICES FROM ALUMNI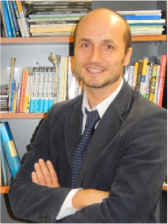 01

/ PETR MAYOUS

Laboratory: Ohriki->International Project 2002-2004; International Project ->
Construction Management and Infrastructure Systems 2004-2007
Brief career including the degree received and year in our department:
Ph.D. in 2007 and Master in 2004
Associate Professor in the Department of Civil Engineering, University of Tokyo until 2015,
Senior Lecturer in Complex Systems, University of Sydney from 2015
1. Why did you choose our department and what did you expect in the department before you came?

I wanted to try something very different and the generous Monbusho scholarship enabled that. For someone who grew up behind the iron curtain in a tiny town without a traffic light, moving to a megacity in a completely different society was really exciting. Immersing into a very different culture was an important life experience and it helps me to adjust more quickly to new environments now.

2. In what research and activity did you engage in the department? How has your experience in Japan contributed to your career? (Please touch on your recent activities.)t

Coming to Japan turned my life around. If I stayed in Prague, I would be probably building concrete bridges. However, Todai Civil Engineering experience changed my track. I received a scholarship to study mechanics in Tokyo for two years but somehow ended up conducting diverse research projects in places ranging from informal settlements of Manila to rural communities in beautiful Ethiopia, keeping my base in Tokyo for thirteen years and teaching engineering students in Japanese in between. I also got obsessed about the Japanese national sport and became the captain of the university sumo club. All was completely unexpected but I enjoyed every minute of it. Now I am at the University of Sydney, developing a new undergraduate field of study which will educate future global engineers for work in developing countries and humanitarian contexts. Although none of this was planned, looking back, I can now clearly see how my experience at Todai led to this extremely fulfilling position.

3. What did you think of the research and educational environment in the department? What is (are) the advantage(s) of the department?

When I described this department to a friend from Oxford he said that it sounds like the hippie capital of academia. Possibly no other civil engineering department in the world gives so much freedom but at the same time also so much care and such amazing resources to their students. The implicit presumption is that the students who get into Todai can either learn by themselves the "technical details" that form the bulk of engineering coursework elsewhere or that they land a high-level job in which they will not need to worry about such details.
Academics in this department are allergic to all types of quantitative assessments. Students' are not judged by their grades but by the quality of their ideas. The quality of ideas is judged by intense discussions; not by anonymous peer-reviews, which are considered as the standard of objectivity elsewhere. Similarly, the academics do not judge each other by impact factors and numbers of citations but instead give each other the freedom to do whatever they like, which in turn gives their graduate students the freedom to do whatever they like. Such freedom is impossible almost anywhere else because academics in other top departments around the world typically need to use their graduate students to boost their own research outputs.
In this department, everyone is just expected to do something original and creative. The outcome can turn out to be silly but it should be something new that no one has done before you. This may not fit with the external stereotypical view of highly-controlled Japanese society but freedom is the fact of everyday life in this department.

4. Message for future students

If you are not afraid to go off the beaten path and self-guide yourself in learning the specific skills for your job, this is the place to test radical ideas and explore extraordinary topics that you would not be able to study in any other civil engineering department in the world.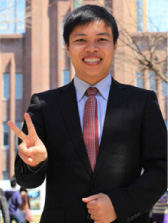 02

/ HOANG CHI THANH

Laboratory: International Project Lab
Brief career including the degree received and year in our department:
Degrees: PhD 2014, Master 2009
Career: International Construction Contract & Risk Analysis (Hazama Ando Corporation, Tokyo, Japan)
1. Why did you choose our department and what did you expect in the department before you came?

Before coming Japan, I graduated from the National University of Civil Engineering in Vietnam then had a working period as a structural engineer. As a civil engineer, I have a "big love" for the fields of math, structural mechanics. After the period of studying and working, I desired to continue studying as a graduated student in oversea where I can have more opportunities to improve my knowledge about Civil Engineering, including not only technical aspects but also non-technical aspects (e.g. management and policy). On the other hand, I am also interested in doing a research related to real international construction projects. For those desires, I found the Department of Civil Engineering is one of the best "dreams", and luckily, I got an admission in this prestigious department with a scholarship. t

2. In what research and activity did you engage in the department? How has your experience in Japan contributed to your career? (Please touch on your recent activities.)

During my Master and Doctoral courses in the International Project Lab, Department of Civil Engineering, I had a chance to conduct a research regarding resettlement caused by a highway project in my home country – Vietnam. Our research is to analyze the transition process of attitude and social network in the rural communities affected by a land acquisition project. In doing this research, beside of numerical analysis, I also had opportunities to conduct site surveys and interviews with local residents, project staffs, local government, and ADB specialists.

Aside from the academic research, I also enjoyed joining in many other activities for international students such as Japanese learning classes, Japanese host-family program, soccer club, travelling, and so on.

After graduation, I got a job in Tokyo and work for a Japanese general contractor. My current work is about issues of international construction contract & risk analysis, which requires knowledge and experiences related to various aspects such as legal, financial, and technical matters. And, after all, I realized that the knowledge, skills, experiences, and also relationship networks at the university time help my career a lot, including the job hunting process in the past, the current work at this present, and my career in the future.

3. What did you think of the research and educational environment in the department? What is (are) the advantage(s) of the department?

There are many advantages of the research and educational environment in the department. Personally, in my opinion, there are 4 points that I am interested in at most. Firstly, students can be able to find an interesting research topic without limitation/boundary including technical issues and non-technical issues.
Secondly, it is a good combination between an international environment (where there are many excellent students come from different countries) and a Japanese environment, so it enables students can earn strong points of both systems. Thirdly, there is quite strong connection between academic researches and practical activities. And finally, the department has a very strong and influential network of current students and alumni in Japan and all over the world, which can support students for not only their current study/research but also their future carrier.

4. Message for future students

I believe that you will enjoy your life and research in here as a member of the Department of Civil Engineering. Best wishes to you!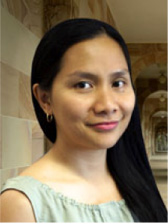 03

/ IDERLINA MATEO

Laboratory: Transport Research and Infrastructure Planning TRIP Laboratory
Brief career including the degree received and year in our department:
PhD in 2008 (TRIP Lab.)
Department of Transport and Main Roads, Queensland Government
Lecturer in Planning, the University of Queensland (from 2010)
1. Why did you choose our department and what did you expect in the department before you came?

Key reasons why I chose to undertake my Doctor of Philosophy program at the University of Tokyo, Department of Civil Engineering are: aside from its excellent international reputation and prestigious research program, the mere fact that Tokyo is well known for its extensive urban public transportation system made my decision to enter the postgraduate degree program in Civil engineering easier. It made excellent sense to contact a laboratory and apply for the program as I was intent on focusing my study on urban transportation. At the time I also applied for a Monbukagakusho scholarship while I was undertaking my Master of Arts in Urban and Regional Planning at the University of the Philippines (UP). One of my professors at UP's National Center of Transportation Studies suggested that I contact the Transport Research and Infrastructure Planning laboratory.

2. In what research and activity did you engage in the department? How has your experience in Japan contributed to your career? (Please touch on your recent activities.)

My PHD research focused on the spatio-historical study of street spaces in two Asian setting, Tokyo and Manila. Through the outputs of my research, I have made two significant contributions to knowledge: the development of a pedestrian-need hierarchy as a framework to better understand how pedestrians use space and the use of a visual-based methodological design to be able to compare pedestrian space use.

While at the University of Tokyo, I have also been actively involved in a number of extra-curricular activities. For example, I joined the two-week Alliance for Global Sustainability-sponsored YES summer camp in Switzerland, which was an enriching experience as it opened up unique opportunities to workshop alongside scientists and researchers in the field of sustainability whilst the daily activities allowed us to translate knowledge into practice. I have also been very fortunate to participate in various cultural activities organized by the Department as well as the International office at the University of Tokyo. In these cultural activities, I was able to experience and engage with the wonderful and multilayered culture of Japan.

Being an international student in Japan had a huge impact on my present teaching and research. I draw upon Japan's extensive transportation system as one of the more consistent case example I provide in the courses that I teach. Underpinned by the strong research foundation fostered during my PHD years at the Department, my current research program premises that planning for transport entails a fundamental understanding that we are all pedestrians. Our trips start and end with a walk component. However, our current practice undermines walking and has strong bias towards the car. I have therefore consistently critiqued the traditional way that transportation planning is being practiced, further advocating the need to change our mindset to prioritize pedestrians and cyclists in our transportation system.

3. What did you think of the research and educational environment in the department? What is (are) the advantage(s) of the department?

What I like most about the Department is the excellent professional staff who gladly extends their support to students, particularly international students, on various aspects. The Department also offers short programs, for example Japanese language, to help international students better adjust to life in Japan as well as opportunities for personal and professional growth outside the classroom. In the classroom, our teachers, the Toudai professors, are technical experts in their fields and they provide very good research guidance to students. Their research interests are highly technical but at the same time practical and relevant. Facilities, which support both staff and students, are world-class. Most importantly, the Department hosts a culturally diverse group of students from all over the globe, although are back in their own countries, we have continued to communicate with each other, some have become good friends and colleagues in our discipline.

4. Message for future students

My message for future students? Learning not only comes from the classroom but moreso outside of the classroom. If opportunities for learning present themselves to you, always be bold and grab them, as these opportunities usually contribute to developing a "growth" mindset. Be passionate about your goals, while having specific goals help define your pathway and prioritize your life, being passionate about them makes the journey towards achieving them easier and fun. Foster grit as it builds strength of character. As the saying goes, when the going gets tough the tough gets going. But most importantly, no matter what, always have fun with friends and colleagues. After all, we share a common story, our PHD journey at the University of Tokyo.t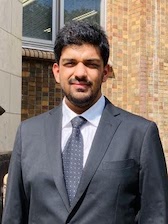 04

/ AKSHAY SINGH RATHORE

Laboratory: Geotechnical Engineering Laboratory
Brief career including the degree received and year in our department:
Master in 2020
Career: National High-Speed Rail Corporation Limited, Sr. Manager (Design) for Mumbai-Ahmedabad High-Speed Rail Project (From July 2021)
1. Why did you choose our department and what did you expect in the department before you came?

Before coming to Japan, I was involved in railway track maintenance as a railway engineer. Since many tracks in India are constructed on earthen embankments, there were frequent problems of track settlement arising under service, and during the rainy season, which led to poor ride quality. Due to this, I became naturally interested in studying the effects of soil compaction on train ride quality and studying this phenomenon on different soil types. I chose to undertake my Master of Engineering program at the Geotechnical Engineering Laboratory of the University of Tokyo. Apart from the laboratory's reputation for conducting excellent research throughout the years, it was fully aligned with my research interest. The professors here had the relevant knowledge and experience to guide me to my goal of conducting experimental research on different soil types to study compaction and then ultimately be able to utilize it for the high-speed rail project in my country.

2. In what research and activity did you engage in the department? How has your experience in Japan contributed to your career? (Please touch on your recent activities.)

My research was on studying the effects of compaction on different soil types and studying the deformation and stiffness characteristics of soils with fines under cyclic compressive loading, with the final aim to utilize the low-quality soils for railway embankment, with better compaction management. Different soils were tested in a series of drained and undrained long-term high-frequency cyclic compressive loading tests, under varying degrees of compaction and moisture conditions, and the effects of the presence of fines on compaction methodology were studied. From the experimental investigation, it was concluded that a lower quality soil up to a certain quantity of fines could perform like a good quality soil with better compaction. Further, it was found that using Saturation degree as a parameter for moisture control is the best way to achieve lower deformation characteristics. From the stiffness analysis, it was found that even though dry soil specimens have high stiffness, still their performance in terms of lower deformation is not better and may be misleading for the site engineer as they may fulfill the construction parameters for the embankment.

I have been able to utilize my research in my current profession. As a design engineer, I am involved in the design and construction of Geosynthetic Reinforced Soil (GRS) Retaining Walls for the Indian high-speed rail project. With the required knowledge gained during my stay in Japan, I along with the Indian Institute of Technology, are in the process of indigenously designing and developing GRS Retaining Walls, which could be optimally utilized for other high-speed rail routes coming up in India in the future.

3. What did you think of the research and educational environment in the department? What is (are) the advantage(s) of the department?

The civil engineering department was a place where I spent most of my time. The professors were always willing to engage in healthy discussions about the research, or life in Japan. My laboratory had the best research facilities, and the research staff, technicians, and lab mates in my laboratory were very helpful and supportive.
The Japanese Language class organized by the department helped immensely in appreciating Japanese culture.
The Host Family Program is also a major benefit that the department offers to international students like me. My host family made Japan feel like a home away from home. Our social gatherings surely helped me appreciate the Japanese way of life even more.
The MEXT scholarship program was also very helpful in providing financial support and making my life in Japan more enjoyable.

4. Message for future students

My message for future students joining this prestigious department is:
Come here if you want to enhance your research capabilities,
come here to experience and appreciate the wonderful life, food, and culture of Japan and reminisce about it forever,
come here to make true bonds with the professors and friends who will always stay connected and help you even after you go back to your country,
and lastly,
come here to experience the warmth and kindness of the people of Japan.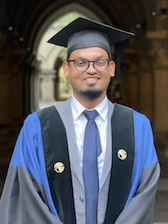 05

/ AYUSHMAN BHATT

Laboratory: International Project
Brief career including the degree received and year in our department:
Ph.D. in 2021
Career: Research Fellow at the Singapore University of Technology and Design (SUTD), Singapore
1. Why did you choose our department and what did you expect in the department before you came?

I came from India where I was studying infrastructure engineering and management with a background in civil engineering. My graduate education there inspired me to pursue a career in transportation infrastructure development, however, through a lens of its indisputable overlap with other disciplines (such as economics, regional/urban planning, social sciences, etc.), unlike the conventional transport engineering studies. So, during my search of finding such an interdisciplinary environment for my doctoral study, I found that the department of civil engineering at Todai, particularly its International Project (IP) group, offers several opportunities to pursue research in multidisciplinary topics of social infrastructure. This moved me to get in touch with the department and turn in my application to seek admission. On receiving a positive response from the concerned faculty and given that I could also secure a scholarship which was jointly offered by the University of Tokyo and the Indian Institute of Technologies (IITs), the department of civil engineering became a natural choice. Because of my interest in public transportation particularly, studying in Japan was also fascinating due to the country's history in coherent transport planning and impressive commitment to serving societal needs.

My expectation before joining the department was broadly two-fold: a good academic standard for education and a healthy environment/peer group that makes learning effective and enjoyable. It goes without mentioning that UTokyo is one of the top research universities in the world and my academic journey turned out to be far more educational than I imagined. Although my expectations in terms of the environment were met to a great degree, there exist a mixed set of feelings from my time here as a few things also turned out to be different as life would have it. This could be due to the unique challenges, opportunities, and lifestyle changes that I had to adapt to. Nevertheless, my time here gradually constituted one of the most memorable phases as it introduced me to some great teachers and many amazing people who have had a great influence on me, professionally and personally. More importantly, all of them have contributed to making me a more rounded human being and I will always remember and cherish them.

2. In what research and activity did you engage in the department? How has your experience in Japan contributed to your career? (Please touch on your recent activities.)

My major engagement in the department was my doctoral research which aimed to study the impacts of high-speed rail (HSR) development on the regional economy. This included conceptualizing, designing, analyzing, and summarizing various studies at macro-, meso- and micro-levels of the economy. The research was also supported by the Grants-in-Aid-for Scientific Research, Japan Society for the Promotion of Science (JSPS), Japan, which allowed me an opportunity to stay as a researcher at UTokyo for another semester after my Ph.D. graduation. The findings from the work are being published in various academic journals and can be seen on my google-scholar profile. I was also fortunate to get some opportunities to work as a teaching assistant within/outside our department during my initial time in UTokyo. They were all very pleasant experiences allowing chance to work with different faculties and students at UTokyo.

During my last two years of doctoral studies, I also concurrently worked on HSR-related policy research with ADB Institute in Tokyo, which is the think tank of the Asian Development Bank, an international financial institution. My role as a research associate there involved spearheading several knowledge-sharing and policy-focused research activities for high-speed rail (HSR) development. They included a series of webinars featuring adept speakers in the field of HSR planning worldwide, a five-day conference jointly organized with Chubu University, and panel discussions among global HSR leaders. I have also convened the preparation of an edited volume titled "Frontiers in HSR development", published by ADB Institute Press (Free Download available here ).

For making my overall experience in Japan fruitful, educational, and comprehensive, the above experiences nurtured several tangible and intangible lessons and equipped me with important skill sets to progress and continuously grow in my career.

3. What did you think of the research and educational environment in the department? What is (are) the advantage(s) of the department?

The academic system in the department required only a small number of credits to be earned through courses while having a greater emphasis on credits earned through research at all stages of a program. Such a system has nurtured the importance of self-education in me by making me self-reliant in terms of learning foundation skills and necessary subjects by myself. This is possibly a unique feature of UTokyo's academic system and may be considered a strength/advantage to some people. On the other hand, the research environment in the department, in my opinion, is definitely one of its greatest strengths. The mentorship and advice that I received for my research throughout were highly effective and I feel fortunate to have met some of the clearest thinkers in my discipline of research. Some of the particular educational experiences and achievements during my doctoral research involved collaborative-working with a team comprising a mix of students and faculties which enhanced the quality of the work. This, in my opinion, makes this department a greatly unique place to study.

An aspect where I realized the environment at UTokyo was different was the "university culture for out-of-the-class interactions" (among students themselves as well as between students and faculties). Coming from an environment of a residential university in India, I was used to more flexible lifestyles and fluid work-life boundaries. All students and faculties/staff lived within the same premises of a large campus and a random day was typically used to offer several opportunities for informal interaction, bonding, collaboration, and recreation. However, a different lifestyle at UTokto due to its relatively dispersed environment where both students and faculties have long commutes involved in their routines offered lesser opportunities for casual interactions, I think. Being an international student, the differences in language for communicating further added up to this change of lifestyle and significantly brought down the amount of informal-bonds possible with fellow students and faculties. This made the journey, at times, much more turbulent than I imagined. However, in the end, what makes me feel good after finishing this experience was witnessing sufficiently large personal transformations in personal abilities to manage my work and life. This spans from building survival skills in a foreign land where I had little sense of belongingness initially to becoming a professional researcher aspiring for an academic career in which I hope for a continued relationship with this alma mater and country.

4. Message for future students

As I have only experienced postgraduate studies in the civil engineering department of UTokyo, I will keep this message within the same scope. While planning for a graduate study is one of the most important phases in anyone's life, it should be borne in mind that different people decide to take up this journey at different stages. Some would plan it in continuation to their undergrad/master's studies and many others would think of enrolling after getting some work experience. My feeling is that this makes graduate schools a unique place where one learns to learn new things in their own contexts and in a mixed environment. It also indicates that graduate programs are "no one size that fits all" type of education and require close consideration of one's interests and career plans.

Therefore, if you plan for enrolling in a graduate school, consider well your motivation and accordingly select an appropriate program and department. Do not rely only on various global rankings for universities/departments. Research well about the program you wish to pursue and the particular group that you may be interested to work with. Also, try to visit or at least talk to the concerned faculties or alumni and discuss what you are looking for. You will learn multiple perspectives on the topics you are interested in and a lot more about the admission procedures/expectations. Give your best to the applications you decide to formally turn in. Lastly, accept what you get and work harder once you start your graduate studies.
VOICES FROM STUDENTS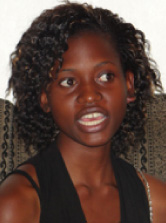 01

/ LEAH MUSENERO

Before I came, I thought the department offered individual courses e.g., MSc. Geotechnical Engineering, MSc. Construction Management, Msc. Structural Engineering, and so on like most of the other universities do; to my surprise, I found that we are all under one department and our specialties are only defined by the laboratories we belong to. I think this is also good because we get to study a wide range of courses and specialise our research in our major. The education system here is based on problem-solving of real engineering problems, and this not only helps the students to think outside the box but also grooms them into becoming top-notch engineers. I feel I have taken a leap ahead of where I thought I would be.
Once I gain knowledge and expertise from my study and stay in Tokyo, I plan to return to my country, Uganda and join the team of engineers handling geotechnical problems. I hope to establish myself as a professional consulting expert in the field of geotechnical engineering and assist in capacity building for all national projects through application of the vast knowledge and exposure I would have attained in the Department of Civil Engineering.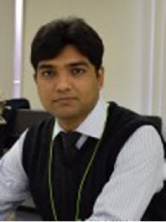 02

/ AHMED ALI

The Department of Civil Engineering, U-Tokyo stands out as one of the key research institutes in the field of civil engineering around the world. Its international ranking was 2nd best when I joined it back in 2012. The field of earthquake engineering and environmental impacts on structures is very advanced here and that was the main attraction for me.t
Once you enter this department, you already feel like you have entered a research institute. Nearly all kinds of research facilities are available at hand and all kinds of requirements regarding the research can be availed readily. There is a very good library in the department holding materials related to every topic and the research journals from around the world. Overall the environment is very conducive for a good research and best suited for those really want to contribute to the society through their research potential.
And, as recently being announced as the most livable city around the world, Tokyo is one of the most caring and loving city. You will never find yourself stranded anywhere as guidance boards/materials are all available in English and many other anguages as well. All types of food restaurants are also available so we can enjoy the food of our country or the delicious Japanese food, it's all our choice. You will find it a very disciplined, safe and clean city.
03

/ ZAMSYAR GIENDHRA

Besides the academic reputation as a well ranked Department, Civil
Engineering Department has a huge number of the international student which will be a benefit to the inspirational experience of study. Having a freedom in choosing the courses that have more insight into academic and practical, classmates from ifferent culture and background and engaging with the world class lecturer are the most remarkable opportunities.
The research environment surpassed my expectations. Every student is encouraged to contribute to Japan well-known leading research in the world. A fascinating experiment with advisor and all of the staff get truly involve in developing bunch of students'ideas into strategic researches.
I consider taking the degree in this department to be the one of the best decision I have ever made in my life. Qualification of the skill and academic knowledge and long-life relationship will give the confidence to pursue future career. I strongly recommend the Department of Civil Engineering to anyone.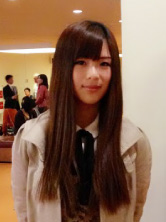 04

/ XI LI

I expected the department provide a good research and educational environment for us, give us some opportunities to visit and learn on the spot.
What's more, provide some activities for making friends, communicating with each other. Now, it seems like a big family for me, everyone is very polite and friendly. There are also so many chances of field trip. It's really much better than I expected, totally beyond my expectation.
I spent a rich and meaningful life in Tokyo. Every day seems quite new for me. I enjoyed my every day here! I now plan to work in Tokyo after my program here. I got a lot of job finding information and so many chances like job forum and job fair from Department of Civil Engineering.
Besides, I joined a program which the host families organized by the department. According to communicating with my host family, I knew better about Japanese culture, customs, social environment, work situation and so on.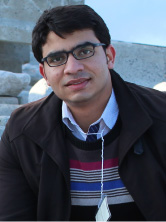 05

/ FAIZAN MAHMOOD

Before coming to Tokyo, I thought it will be challenging for me to understand the Japanese university culture and language. But after I joined Department of Civil Engineering, I surprisingly found that it's totally different than what I expected, fully international atmosphere, with highly esteemed faculty, generously helping staff, no language and cultural difficulty.
I think the days I am spent in the university and in Tokyo was most amazing days of my life. I enjoyed immense beauty of all four seasons in Tokyo: colorful sakura (cherry blossoms) in spring, snow falling in 2014, fireworks in summer nights, and beautiful colors of autumn. Life in Tokyo is so continent, lively, entertaining, enjoyable and filled with great adventures. As I am Muslim, I didn't face any difficulty in finding Halal food and praying places in Tokyo.
I really admire this healthy and motivational environment in the department, with lot of entertainment.
Friendly talk with professors, seniors and colleagues during lab parties and playing games with them really lessen the hesitation and burden of research.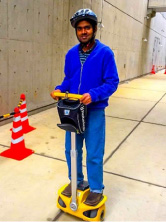 06

/ KASUN DIHARA WIMALASENA

Before coming I was nervous whether I would be able to continue my studies comfortably as I do not speak Japanese. However, I knew that the department has strong research base and based on that I strongly believed that I would be exposing to a faculty of knowledge. After coming here, I was overwhelmed by the assistance the department provides for international students for their academics and daily life as well. Department always assist us for academics and any other difficulty arise to ensure that we always have a clear and energetic mind to focus on studies, which is a blessing for us as international students.
The department has a very strong research base extending to a large scope in civil engineering with the collaboration of the industry as well. We can always experience the cutting edge technologies and fresh knowledge about our fields to think beyond and the academic staffs always ensure delivering the best to their students. The department offers postgraduate studies in English and therefore the language barrier has never ever become a limitation for our studies.
Honestly, I believe that these are the best days in my life. Each day in Tokyo counts a new experience and if anyone need to experience "what is the quality of life", you should be in Tokyo at least once in your life. The beginning was hard for me as I did not speak Japanese but with a very short time I catch it up and of course no need to worry for anything because you are totally cared and assisted in Japanese "Omothenashi"style hospitality.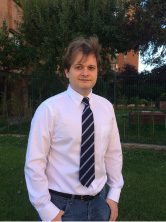 07

/ DANIEL DEL BARRIO

I expected the same as from any other top university in the world: reputed professors, lot of work for producing meaningful outputs and plenty of opportunities. Obviously I found that. But also I got impressed by the large variety of research and the large interaction with other departments. Personally I found very interesting to complete my studies with lectures from Department of Technology Management for Innovation (TMI) and Graduate School of Public Policy (GraSPP). Now, thanks to have been accepted at the Global Leadership Program in Social Design and Management (GSDM), I am being able to develop a much more inter-disciplinary approach making a difference to other top universities. I believe this type of education should become a model for the rest of the world.

Initially, I started thinking of application to the department because of the reputation of Japanese engineering in general and of the University of Tokyo in particular. Then, reviewing the information from the website I found very interesting and innovative the "socio-technology" approach from International Project Lab. I reviewed its past research projects and found topics similar to my interests. After that, I got confidence in applying due to the existence of a fully established international program with a foreign students' office providing full information about past students and their career paths. The fact that the program was fully in English and be opened to any nationality was very important. Finally, the full scholarship program was very important to be sure I could focus on research during the period of time needed to finish my studies.
INTERVIEW WITH JAPANESE STUDENTS ABOUT OUR INTERNATIONAL ENVIRONMENT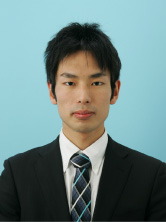 01

/ RYOTA HIGASHI

My professor and other staffs agreed on and have supported my research plan in international projects. The department provides us with any necessary resource, education and environment; for example, most of graduate courses are taught in English and we can learn not only English communication but also a manner of discussion with international students with various backgrounds. And, when I need to learn a new tool, such as ArcGIS, or a different field related to my research, international students in the department and/or my laboratory kindly help me, and vice versa.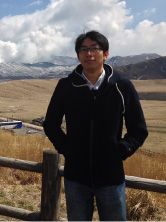 02

/ RYOICHI OSAWA

I think one of the advantages of the department is that we can get broad information related to our special field because there are international students who came from various countries, especially Asian countries. Also, the other advantage is the alumni network of the department. The department offers us abundant opportunities to go abroad as research activities, internship, and so on and those activities are strongly supported by or connected with our alumni network.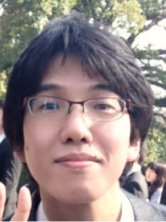 03

/ YUICHI OTSUKA

More than half of our lab's members are international students now. We Japanese students daily talk with them, and we can learn the way of communication in which professors and doctoral students discuss researches with international students. I'm getting used to the international environment and the way of communication. When I take courses, most of which are taught in English, I find that international students are diligent and can learn from their attitude.
I also enjoy the daily life with international students; for example, we eat out at restaurants international students recommend, and in laboratory parties, we sometimes make our own countries' foods that are actually quite tasty!
MESSAGES FOR PROSPECTIVE STUDENTS
"Enjoy not only studying, but the life here." (Huiyi Bao, Doctoral student from China)

"I would strongly recommend students to have an exposure at Department of Civil Engineering, the University of Tokyo. If you have a thirst for knowledge and an appetite for adventure, look no further." (Menon Shanthanu Rajasekharan, Doctoral student from India)

"Of course getting good grades could be a measure of your hard work but it is not about getting good grades only. Developing understanding and tolerance towards various cultures here will help you build a stronger personality. I envisage that most of you will be working in an international environment in the future, so always remember that technical knowledge and social/cultural knowledge go side by side." (Muhammad Abdullah, Master's student from Pakistan)

"This experience has given me the honor and privilege of learning in world's premier institute for civil engineering and working in state-of-the-art laboratories under the supervision of extremely competent and helpful professionals. It was almost unimaginable for me to think about getting education of this quality. I wish best of luck those who apply and warm welcome to those who are coming with a lot of adventures and unique life time experience." (Asif Naseer, Master's student from Pakistan)

"The University of Tokyo offers an already established and proven program that can bring your future career opportunities up to a next level. You will be able to work with professors and students from a variety of research fields and countries. While at the same time the program is coherent in the goals, to produce engineers and research that can have a positive impact in society. I think this is better understood with the new name of the department: engineers of the foundation of the society. From my experience, I would say this is a program for those who civil engineer aims to go beyond traditional engineering." (Daniel del Barrio Alvarez, Doctoral student from Spain)

"It is clear that Asian countries will drastically develop in decades. Since infrastructure is the base of economic development, I think it is quite good experience for you to study civil engineering at our department, which has strong connection to emerging Asian countries, whether you will work in the civil engineering field or not in the future. In addition, the alumni network will help you to select the career after you graduate the department." (Ryoichi Osawa, Master's student from Japan)