Welcome to JLC

---

  The Civil Engineering Department has been offering Japanese language classes for the education of foreign students at the university since 1982.
  Our focus is on improving students' ability to participate in society through Japanese language education. The Civil Engineering Department is a highly cooperative environment. For example, sharing class progress with others helps students interact both inside and outside of class and provides learners with a more efficient and effective Japanese language learning environment setting.




JLC and its Educational Principles

---
 Japanese education at the Civil Engineering Department is based on the following principles. Students can register for the "Japanese for civil engineers" course to earn 2 credits at our Japanese language class (JLC). In JLC, an assessment is conducted at the end of every semester to measure each student's achievements, and it will be reported to the student's supervisor(4step Learning). The assessment aims to know what students have and have not learned and to support cooperation between JLC and supervisors.
- Providing daily life support in Japan and building connections with people
In the Civil Engineering Department, classes are offered in English, however, it is important for foreign students in Japan to learn to study under the same conditions as Japanese students. The primary goal of our class is to learn fundamental Japanese, which is needed in everyday life in Japan. After taking JLC for a year, students learn to use Japanese in everyday life or in academic fields. They will be able to communicate with Japanese students more, an ability which will make their stay in Japan more fulfilling. We would like to support students by providing opportunities to build networks and to share information between foreign students.

- Japanese language in the field of civil engineering
The field of civil engineering is broad and requires connections with people and communities. In order to understand cultural communities and communicate with people, language ability is a fundamental necessity. Students are expected to have skills and knowledge related to Japanese language and culture that correspond to the length of their stay. Although the class is taught at a beginner level, academic topics are incorporated as much as possible.

- Encouraging involvement in Japanese society
If a student is interested in working for a Japanese company in the future, he/she must acquire knowledge about Japan and its culture as well as technical terms because companies look for people who are able to learn and adapt to their responsibilities quickly. Therefore, students need to learn Japanese as a business tool to understand Japanese culture and gain career opportunities. In our class, we offer students the opportunity to take the Japanese-Language Proficiency Test (JLPT) at the end of the course. This evaluation, conducted by an external institution, allows students to certify their Japanese language ability gained through our course.


The Nishino Akiyo award is given to students who represent these principles with outstanding grades and attitudes. This honorable award is named after Akiyo Nishino, the founder of JLC. We award outstanding students for their efforts in JLC at the JLC graduation ceremony, in commemoration of Akiyo Nishino's great contribution to Japanese language education for foreign students.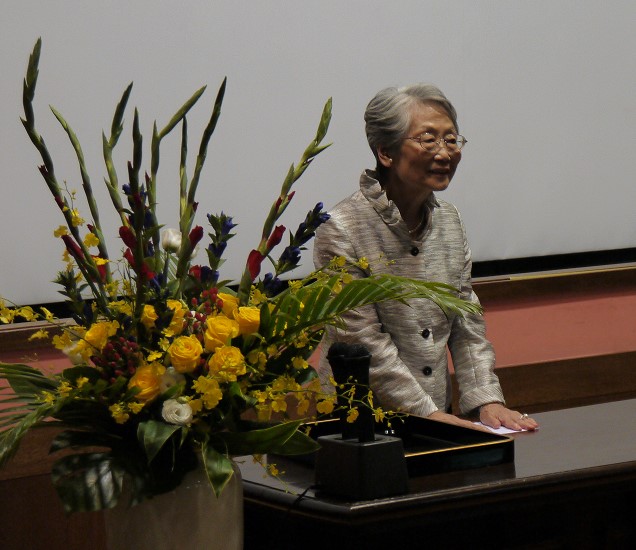 Nishino Akiyo sensei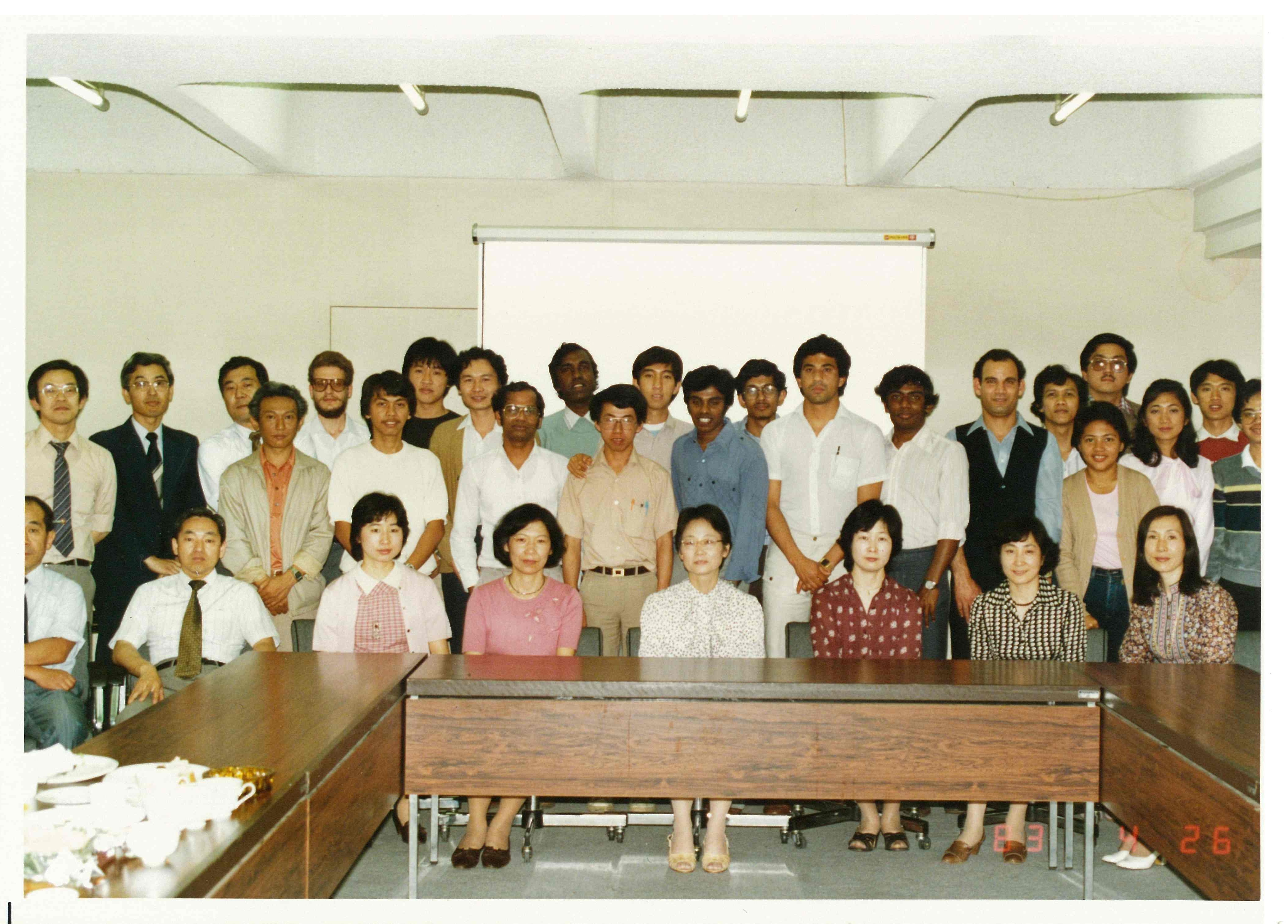 The first speech contest, held in 1983 (Nishino Akiyo sensei in the center of the picture)